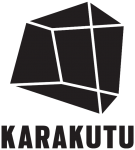 Cause Democracy, Others
For Profit or Not For Profit Not For Profit
Contact Emrah Gürsel
Auditor none currently
Mission & Activities
We want society, especially youth, learns about the past human rights violations and has a critical look at violence and intolerance.
As a voluntary, participatory, innovative and independent organisation, we conduct
memory projects with/for young people,

meetings and trainings on dealing with the past,

and historical dialogue projects between communities.
Our first project is the Memory Walk:  Its main objective is to create a guided memory tour in Istanbul, at which young people between 16 - 25 years can visit the places where human rights violations happened in the past. In the Memory Walk, young people can reflect upon intolerance and violence against different identities and learn survivors' stories.
Main figures & Metrics
 
Young participants in the Memory Walk.
# Volunteers who worked for Karakutu and the Memory Walk as guide, researcher, organizer, etc.
2014
80 young people
4 walk
40 Volunteers
People who have already volunteered