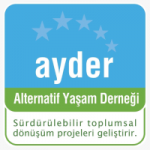 Cause Health, Disabled
For Profit or Not For Profit Not For Profit
Contact Pınar Kıy
Auditor Deniz Karcı
Mission & Activities
Alternatif Yasam Dernegi(Alternative Lifestyles Association) was founded to fullfill its duties on its way to "Unhindered Turkey" by producing innovative and sustainable projects that propose alternative solutions for all the disabled and disadvantaged groups in Turkey. The mission of AYDER is to ensure that disabled and socially disadvantaged groups gain economic vitality both as a producer and as a consumer.
AYDER prior to its official establishment in 2002, has planned and executed innovative projects such as;
Dalmak Ozgurluktur(Scuba diving is freedom) in 1997,
Alternatif Kamp(Alternative Camp) in 1997, 
Reha Istanbul Exhibition in 2004,
Engelsiz Turizm(Unhindered Tourism) in 2006 and
Dusler Akademisi(Academy of Dreams) in 2008. 
AYDER is the first Non-Govermental Organisation(NGO) to sign the United Nations "Global Compact framework.
It's principles are;
Respect to diversity
Volunteering
Innovative Production
Positive thinking
Cross-Cultural interaction
Universal design
Gratuitous sharing
Our Projects ;
Dreams Academy
Dreams Academy Kas
Alternative Camp
Dreams kitchen
Best Buddiees Turkey
Social Inclusion Band
Girls on the move
DA-Film production
Dreams News Agency
Dreams Company
Main figures & Metrics
| | | | | | |
| --- | --- | --- | --- | --- | --- |
|   | # students | # hours workshops/week | # volunteers | Revenues (TL) | Operational expenses (%) |
| 2011 | 150 | 30 | 100 |   |   |
| 2012 | 170 | 30 | 120 |   |   |
| 2013 | 360 | 22 | 600 |   |   |
| 2014 |   |   |   |   |   |
| 2015 |   |   |   |   |   |
| 2016 | 501 | 1579 | 1543 | 34581 |   |
Source of funds
1.Main Sponsor
2.Supporters
UNDP
Ataşehir Municipality
stanbul Rotary Club
3.Social Business Models
Dreams kitchen
Shop AYDER
Dreams News Agency
D-Film production
Social Inclusion Band
AYDER Education
Board & staff
FounderErcan Tutal
Vice ChairmanSerhat Soydan
Secretary GeneralGülsün Deniz Vura
Board MemberNermin Tutal
Board MemberAlper Akça
Board MemberTahsin Karamahmutoğlu
Bank details
GARANTİ BANKASI
KAZASKER ŞUBESİ
TL
TR 87 0006 2000 3440 0006 2986 52
$
TR 65 0006 2000 3440 0009 0918 72
€
TR 92 0006 2000 3440 0009 0918 71
People who have already volunteered