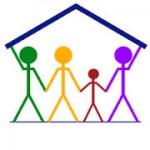 Cause Empowerment, Homeless people
For Profit or Not For Profit Not For Profit
Contact Dilara Moran
Auditor none at this stage/ Su anda mevcut degil
Mission & Activities
Being involved with homeless, we saw and noticed that there were no platform that work in order to rehabiliate and make them gain their life back in the society. There are the forgotten ones of the society left to themselves.
Our initiative aims at helping homeless get their life back and make them stand in their own feet.
We plan to open a "homeless shelter" where these people will stay (of maximum 6 months) and where they will be able to get during that period psychological help and workshops/vocational trainings to make them gain a craft, a profession.
We want to make them active participant of the center.
We will have a soup kitchen as well as a second hand store where they could work.
Our group consists of:
Ayse Tukrukcu: Activist, has been involved in several non profit projects for women and children and homeless; she is the founder of the soup for the homeless
Begum Gulfidanli: freelance consultant and lecturer. Works with fashion brands. Her strenght is brand development and brand botox. She has been a volunteer wih the soup for homeless project as well as for Oy ve Otesi and several different non profits
Dilara Moran: Ex advertiser, has been volutneering with several non profits. One of the founders of Oy ve Otesi and Bestart (bagimsiz sanat dernegu) associations, support several non profits with fundraising
Itir Erhart:  Academician at Bilgi University.  Co-founder of Adim Adim, Turkey's first charity running group.  In 2014 she became an Ashoka Fellow.
Main figures & Metrics
Not available at this stage
Source of funds
We are still at the project phase. The fundraising part is one of the project we would like to brainstorm with potential Pro Bono volunteers.
Board & staff
Board MemberDilara Moran
Board MemberAyse Tukrukcu
Board MemberBegum Gulfidanli
Board MemberItir Erhart
People who have already volunteered