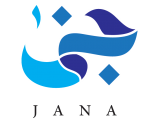 Cause Empowerment, Refugees
For Profit or Not For Profit Not For Profit
Contact Sandrine Ramboux
Auditor none
Mission & Activities
OUR MISSION IS TO BOOST MIGRANTS ECONOMIC INTEGRATION BY LEVERAGING THEIR SKILLS AND THEIR IDEAS AND BY BUILDING COLLABORATIVE COMMUNITIES.
JANA MEANS HARVEST IN ARABIC. WE LIKE THE IDEA OF PROPOSING NEW PROJECTS TO REFUGEES TO SUPPORT THEM TO HARVEST SOMETHING AT THE END.
Main figures & Metrics
Our main objectives are
# women trained in financial literacy
Increase average savings (per women and in total)
Provide registred income to women (who had never worked before)
Increase the feeling of insertion in Turkish communities for the women part of the project. 
Source of funds
Jana has received so far 2 grants:
From EBRD for JANA SAVE (see above)
From the US Embassy for JANA BIZ (see above)
Board & staff
FounderNiels Van Der Linden
FounderDhouha Ben Jebalia
FounderMerve Demirel
FounderAli Aljundi
FounderGulderen Inal
FounderOlga Blasco
People who have already volunteered