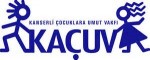 Cause Health, Children
For Profit or Not For Profit Not For Profit
Contact Aslı Yıkıcı
Auditor Çetin Çelebi
Mission & Activities
Vision/Mission/History
The Hope Foundation for Children with Cancer (KAÇUV) was established in 2000 by the doctors and families of patients receiving treatment at the Istanbul University Cerrahpaşa Medical School Hematology/Oncology Service.
With the philosophy of "Where there is life, there is hope," the foundation's aim is to support cancer patients aged 0-17, whose treatment might otherwise be discontinued because of financial hardship.
We also work to increase awarness on childhood cancer among people.
Programs / Services:
Family Home: The Family Home is a place where the children with cancer and their families coming from out of Istanbul can stay for free during their treatment.
Programs for Children: We had some non-formal education programs for children implemented by our volunteers in hospitals and in Family Home.
Hospital Support Service: We try to support hospitals in order to meet their needs such as health equipment, furnitures, food etc.
KACUV's Publication: We try to create publication in Turkish language in order to support families of children with cancer.
Main figures & Metrics
| | | | | | |
| --- | --- | --- | --- | --- | --- |
|   | # of volunteers | # fo children and parents supported at Family Home | # of hospital where Kacuv'activities are held | total donation (TL) | operational expenses |
| 2012 |   | 95 | 1 | 501.388 |   |
| 2013 | 196 | 126 | 6 | 1.273.959 | 5% |
| 2014 | 269 | 116 | 9 | 1.894.533 | 14% |
| 2015 |   |   |   | 2.370.815 | 18% |
Source of funds
Source of Fund - 2014
Individual Donation: 37%
Corporate Donation: 63%
Grants / Project based funds - 2014
Istanbul Developmen Agency 
Nehir'in Çocukca Yaşam Gönüllüleri 
UPS Foundation
Board & staff
ChairmanDr. İnci Yıldız
Board MemberProf. Dr. Tiraje Celkan
Board MemberGönen Orhan
Board MemberYrd. Doç. Feza Orhan
Board MemberSelçuk Öncel
Board MemberHilmi Hoşkan
Secretary GeneralGözde Kaymaz
Education and Volunteer CoordinatorAslı Yıkıcı
Bank details
Denizbank
Zincirlikuyu
TL
TR08 0013 4000 0004 3971 9000 04
Vakıfbank
Mecidiyeköy
TL
TR69 0001 5001 5800 7287 9820 53
Finansbank
Kadıköy Rıhtım
TL
TR05 0011 1000 0000 0031 0298 45
KUVEYTTÜRK
Osmanbey
TL
TR61 0020 5000 0085 6886 8000 01
People who have already volunteered