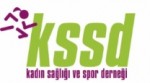 Cause Health, Women
For Profit or Not For Profit Not For Profit
Contact Bedriye Hulya
Auditor YOK
Mission & Activities
Mission: Raising awareness and knowledge level of women and all other members of society about Women Health and Sport Activities.
The association is supporting activities related to her mission through her expertise and her links with B-Fit (http://www.b-fit.com.tr). They can be local partners of larger international organizations willing to organise event in Turkey.
For example on August 16th, they will be organising together with B-Fit KUMFIT. On all beaches of Turkey, there will be fitness event organised and they will exercice all together at the same time.
Main figures & Metrics
Source of funds
The association is supported mainly by B-FIT and by sponsors based on activity organised
Board & staff
ChairmanBedriye Hulya
Board MemberHacer Albulak
Board MemberHuveyla Gürler
People who have already volunteered