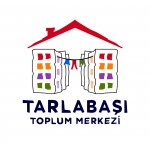 Cause Protection, Children
For Profit or Not For Profit Not For Profit
Contact Nurgül Öztürk
Auditor Dursun Yılmaz
Mission & Activities
Tarlabaşı Community Center (Tarlabaşı Toplum Merkezi, TTM) is a non-governmental organization that was founded in 2006 for the purpose of supporting the equal participation of the residents of Tarlabaşı, one of the multi-dimensionally disadvantaged regions of Istanbul.
Its purposes include strengthening the socially excluded residents of the Tarlabaşı region, who have been fighting all kinds of poverty and deprivation, and eliminating the prejudices against Tarlabaşı.
Since 2006, TTM provided social, psychological and educational support and consultation for more than 5000 disadvantaged children, adolescents and women in Tarlabaşı.
At Tarlabasi Community Center, all the activities are being run in an egalitarian environment. Although the staff has different professions and job descriptions, there is no hierarchy and many of the works are being done in a collaborative way. Also children and adults coming to the center are free to express their thoughts and feelings. The activities are organized according to their needs and demands.
With five full time staff, tens of volunteers and hundreds of children and adults from Tarlabasi, TCC is a place full of joy and energy.
We do art, music, literature, children rights, creative drama, handcraft, photography, daily life skills  workshops with children and literacy, Turkish, women reproductive health, needlecraft classes with adults.
We smile all together…
Main figures & Metrics
| | | | |
| --- | --- | --- | --- |
|   | Total Revenues (TL) | # hours of workshop* | # hours support to women** |
| 2011 | 585.675 | 2.594 | 483 |
| 2012 | 648.777 | 2.911 | 564 |
| 2013 | 315.341 | 2.868 | 514 |
| 2014 | 248.842*** | 855 | 442 |
* children, creative drama, art, youth orchestra
** literacy, psychological counseling, women reproductive health program
*** Olof Palme Center, the main supporter of TCC, ended their activities in Turkey by the end of 2013. In the second half of 2013, TCC was busy with fund-raising campaigns, seeking for sponsorship, and volunteer support. However no financial support could be found apart from Istanbul Bilgi University. Therefore, some of the main workshops like art workshop, creative drama, music ateliers and pre-school class were terminated and all the employees were paid off.
In 2014 instead of repealing the association with seven-year experience, TCC moved to a 70 m², one-floor place from a 350 m², five-floor building and continued working with the main staff who accepted to get less or no pay. With a small fund from the Lundt Foundation from Sweden, the orchestra workshop could be run for another six months. Besides child magazine and club found support untill March 2015 by courtesy Sabanci Foundation, The association is still working in the same place despite financial difficulties.
Source of funds
Our biggest donor is British Community Council (40 %).
Other donors are:
•    Istanbul Bilgi University (24%)
•    Sabanci Foundation Changemakers Program (12%)
•    Lundt Foundation (16%),
•    Individiual donations (8%).
Board & staff
ChairmanEbru Ergün
General ManagerCeren Suntekin
Assistant General ManagerEmine Alpak
Bank details
Garanti Bankası
Cumhuriyet Caddesi-Taksim Şubesi
TL
TR03 0006 2000 7720 0006 2996 73
€
TR05 0006 2000 7720 0009 0924 61
People who have already volunteered